Stranica
1
/
1
. •
Share
•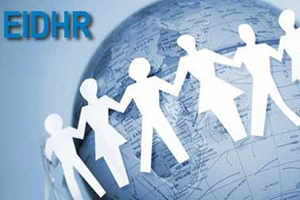 Dodjeljena sredstva - EIDHR
Piše Antun Toni Brađašević
Sustavno vas i nadalje nastojimo informirati o tome kada i gdje se možete prijaviti za neke od brojnih natječaja EU fondova, pa je red izvjetiti vas i o tome tko je uspio dobiti sredstva na nekom od njih. Evo pročitajte slijedećih nekoliko rečenica, možda i sami dobijete ideju i volju sudjelovati u tom procesu koji je često idealan za one koji imaju dobre ideje te znaju kako ih provesti u djelo. EU podržava podzastupljene grupe u Hrvatskoj kroz europski instrument za demokraciju i ljudska prava (EIDHR) .
Poziv za podnošenja prijedloga kojeg je Delegacija EU objavila 2010. rezultirao je s 49 prijava za projekte od kojih je Delegacija EU odabrala 14 najboljih projektnih prijedloga iz čitave Hrvatske. Za ove projekte Europska komisija odobrila je potpore u ukupnom iznosu od 1,2 milijuna eura. Glavni cilj ovog programa je financiranje inicijativa koje podržavaju aktivnosti i izgradnju kapaciteta novih ili nedovoljno snažnih organizacija civilnog društva formiranih od strane grupa čiji su interesi podzastupljeni, ili koje na neki drugi način doprinose jačanju takvih grupa kao što su, primjerice, manjine, osobe s invaliditetom, žene radnice i djeca.
U petak, 21.siječnja, Delegacija EU organizirala je okrugli stol s ciljem formalnog pokretanja projekata te kako bi se prodiskutirala pitanja u svezi s njihovom provedbom i umrežavanjem. U mogućnosti smo vam objaviti kome su dodjeljena sredstva i u kojem iznosu te za koje projekte. Dakle možda neki predstavnici građanskih udruga, u ovo vrijeme kada je vrlo teško doći do sredstava za investicije, dobiju ideju za slijedeću dodjelu sredstava. Riječ je o popriličnim svotama. Dakle evo tko je izabran :
1.Association of persons with cerebral palsy and polio Zagreb - Promotion and education about the opportunities of persons with physical disabilities - City of Zagreb -SVE ZA SONČEK - 67.455,51
2. Association of Parents of Children with Special Needs "Put u život" – PUŽ Udruga - Support network - n.a. . 88,460.38
3. Centre for Civil Initiatives - "STRONG" platform - (STRengthening Organizational Networks' Gaps - Network of Associations of Krapina - Zagorje County - County of Krapina –Zagorje - 73.404,00
4. Civil Rights Project Sisak - Enabling mobilisation of local communities in rural areas - Novi svijet – Luščani - 100.000,00
5. Centre for Peace Studies - Human Rights Coordination Platform
Association Generator (Pokretač) , Korenica - Human Rights House - 99,000.00
6. Association for Peace and Human Rights "Baranja" - IT IS IMPORTANT SUPPORT - Peace Group Oaza, Beli Manastir - 100.000
7. Croatian Institute for Local Government (HILS) - In my name! - Organization for Promotion of Rights, Possibilities and Interests for Young People with Disabilities in Slavonija and Baranja Preokret (Turnabout) , - 56.697,10
8. Lesbian Group "Kontra" - United for LGBT Equality at Workplace -
Union of Autonomous Trade Unions - 88,912.80
9. Serbian Democratic Forum - Citizen's participation in the development of the democracy and improvement of the human rights at local level - ZaMirNet, 89,199.00
10. Network of Associations of Persons with Disabilities of Dalmatia - Would You Like to Be in My Shoes? Association for civil society development and strengthening and quality of life improvement "SRMA" Sinj, Republic of Croatia - 89.722.00
11. Association of women diagnosed and treated for breast cancer, their families and friends, "EVERYTHING FOR HER! " "SVE ZA NJU! " - A human-rights approach in helping women affected by cancer and their families - Croatian Nursing Council - 99.500,00
12. NGO ZORA (Dawn - Include me - Međimurje county - 54.510,00
13. Cerebral Palsy Association of Rijeka - Service model for providing support and help to the disabled living in the area of the Primorsko-Goranska County – NA - 77,998.83
14. CESI – Centre for education and counselling research - Visually impaired women show others the way – equal opportunities for visually impaired women and girls – NA - 90,580.00
---
Permissions in this forum:
Ne moľeą
odgovarati na postove.